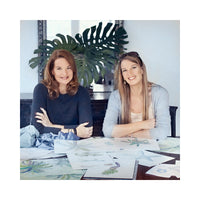 Amanda Temple & Sacha Blackburne
We are both photographers, and for the last 20 years have enjoyed making memories tangible for our incredible clients. We see the world in a similar way - through a beautiful, dreamy lens - and have always used our cameras to capture the world in that romantic fashion. We created Indigo Song to continue to make lasting memories for visitors to our beautiful island. We are sisters and perfect partners for Indigo Song since we are both passionate about caring for the environment and creating wearable souvenirs that are eco-friendly, sustainable, fair trade and non-toxic.  
Thank you so much for your support! It means the world to us. If we can help you by delivering a gift, please let us know. xo
DRESSES | SARONGS | CUSHION COVERS | SCARVES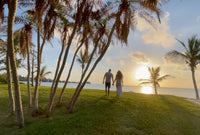 Something about this Place
The incredibly talented Heather Nova wrote this song for us. It is a wonderful tribute to our magical island. We made this film not only to highlight our clothing, but to share some of Bermuda's stunning scenery.
Click Here to Play